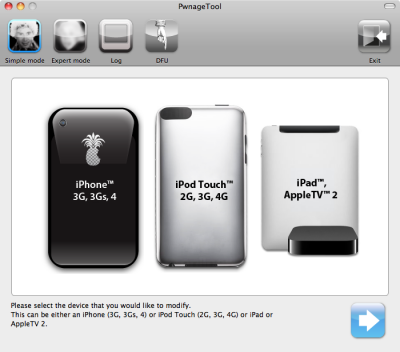 Just a day after PwnageTool 4.1.1 release, DevTeam created one more update for popular jailbreak utility – PwnageTool 4.1.2 for Mac OS X. This release should solve some problems that users had. However there are still users reporting iTunes errors when restoring custom firmware. Anyway PwnageTool 4.1.2 is worth trying.
You can download PwnageTool 4.1.2 here.
Here is a step-by-step Tutorial: how to jailbreak and unlock your iPhone using PwnageTool.

Read the rest of this entry »