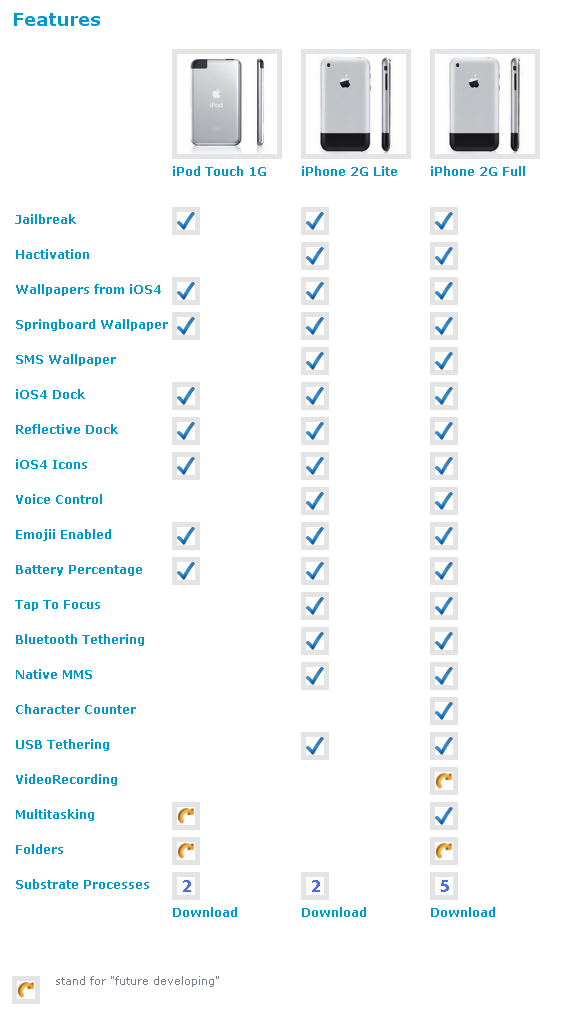 iPhone 2G and iPod touch 1G do not officially support iOS 4. However there is a project called WhiteD00r that aims to bring iOS 4 functionality to iPhone 2G users with a custom firmware bundle.
This bundle is created by Matteo Morando and is based on firmware 3.1.3. It is built with PwnageTool. It incorporates several utilities to adds iOS 4 features such as multitasking, wallpaper, tethering, sms count, and more.
There are 3 different versions -- Lite and Full for iPhone 2G and one for iPod touch 1G. Here is the complete feature list:
Take a look at video demo:
You can download custom bundle on the official whited00r project site here.

Read the rest of this entry »