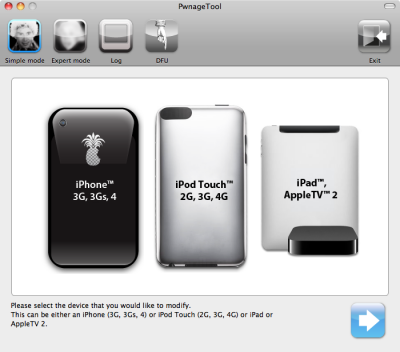 MuscleNerd, a hacker from DevTeam, recently published a screenshot of anticipated jailbreak utility PwnageTool 4.1. It will support iOS 4.1 and will be able to preserve old baseband for unlockers, who have not updated to iOS 4.1.
From the screenshot we can tell that PwnageTool 4.1 will support:
iPhone 3GS
iPhone 3G
iPad
AppleTV 2G
Here's his message from twitter:
PwnageTool screen about to get a lot more crowded again due to limera1n exploit http://is.gd/g7P9G (unlockers win most)
New PwnageTool was expected to be released last weekend, however it was delayed.

Read the rest of this entry »